Learn how to create and manage Toolbox talks for your sites
Index:
Please watch the following video on how to manage logged Toolbox Talks within the Web Portal
Managing Toolbox Talks (2:23)
If you need more assistance then please keep reading...
To create a toolbox talk you need to click on Sites on the left-hand side of the main menu. Once you have clicked on Sites you will be presented with a list of sites that have been added to the software. Choose the site you wish to create a toolbox talk for and click on Edit.

This will take you to the site you have chosen. The name of the site will show at the top with a list of tabs below it. Choose and click on the Toolbox Talks tab.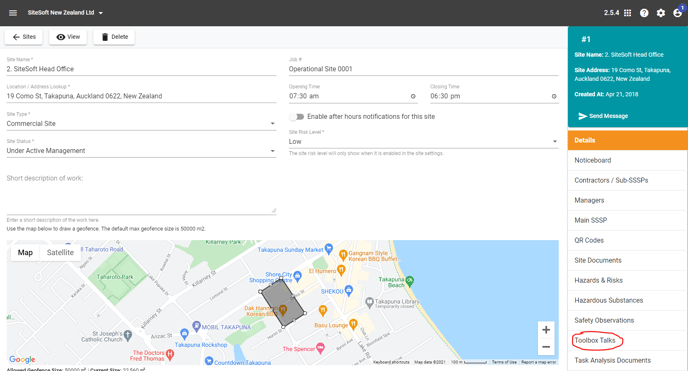 The next screen will give the option to create a New Toolbox Talk. Click on this button.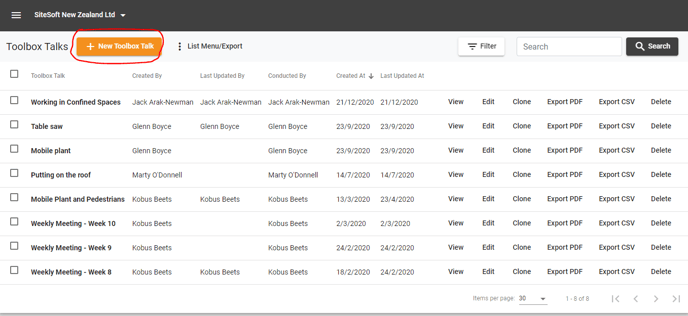 Naming and creating an agenda for your Toolbox Talk
This will open a new dialog window where you can enter the name and agenda of the Toolbox Talk.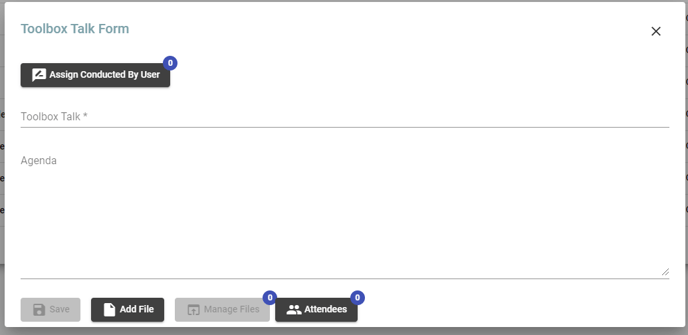 Click on the Toolbox Talk heading to enter the name of your Toolbox Talk
Click on Agenda to enter the items on the Agenda for the Toolbox talk.
Adding Attendees to the Toolbox Talk
Click on Attendees to list the name of the personnel attending the Toolbox Talk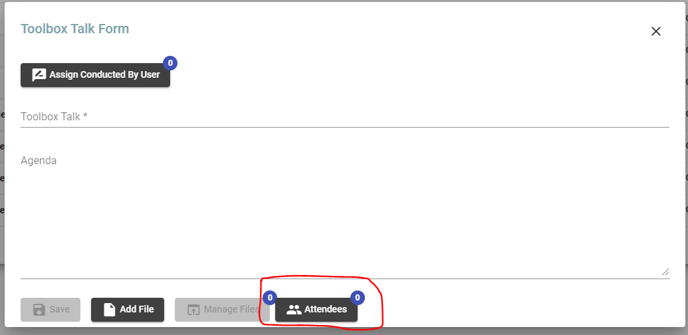 A list of users will appear in a new dialog box click on all the names of the people who are attending the Toolbox Talk and then click on Select.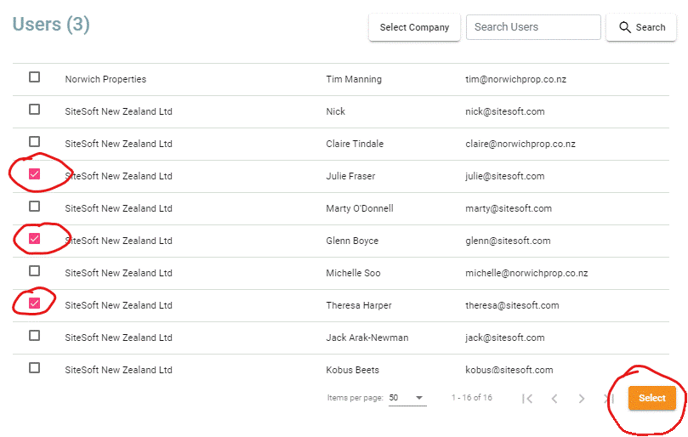 Once you click on Select this will take you back to the toolbox talk dialog box and the number of attendees will be recorded against the Attendees Tab.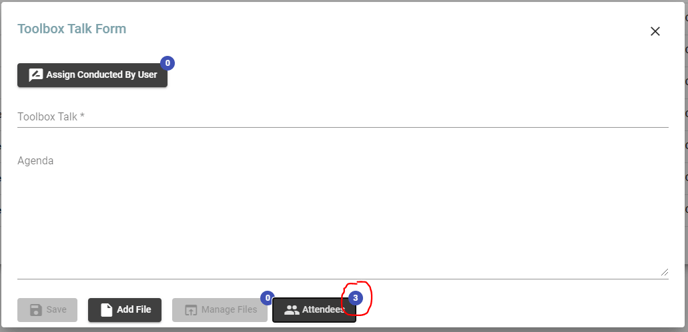 Adding Media to your Toolbox Talk
You can upload supporting files for your Toolbox Talk by clicking the Add Files button and uploading files.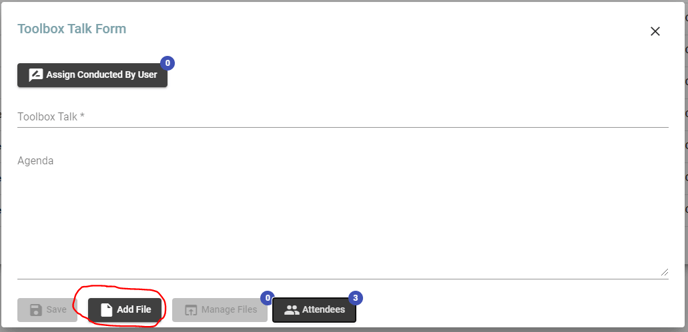 We highly recommend uploading PDF documents only
Saving your Toolbox Talk
Once you have named your toolbox talk, recorded your agenda, added your attendees and any media then click on the Save button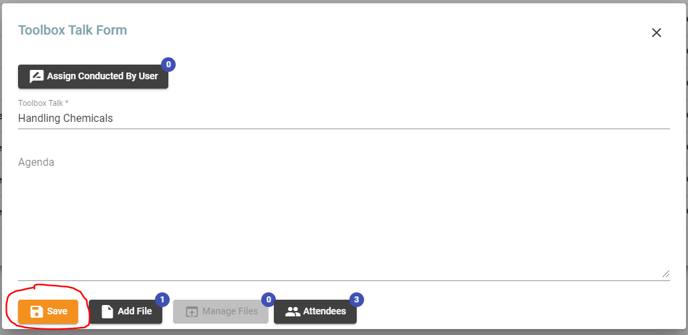 If you need any further help or have any questions please contact the support team by email support@sitesoft.com or Ph: 0800 848 763