Learn how to manage a Specified System.
In this article you will learn how to manage a Specified System.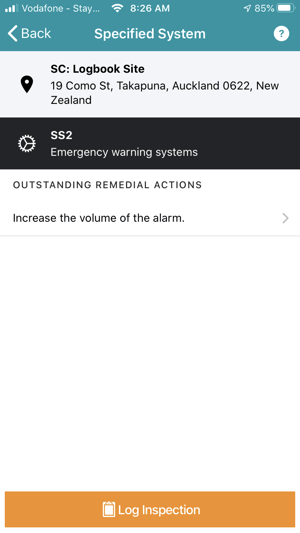 When you open a Specified System, you will see the Specified System along with the details of the site it relates to and any outstanding remedial actions if any.
To log a new inspection record, tap the log inspection button at the bottom of the page. This will take you to another page where you can record details of the inspection.
Once the inspection details are recorded, you will be returned to this page.
Tap on any outstanding remedial actions to view it in more detail.
All Specified System inspections and remedial actions are recorded and accessible via BC (Building Compliance) Group's admin portal.
For any SiteConnect issues or questions, please contact us at support@sitesoft.com or call us on 0800 748 763.