In this article you will learn how to log a new Specified System inspection.
To access the Site Specified systems menu, click the three horizontal lines on the upper left hand corner and click on Specified Systems.
Then select the system that you want to log an inspection for.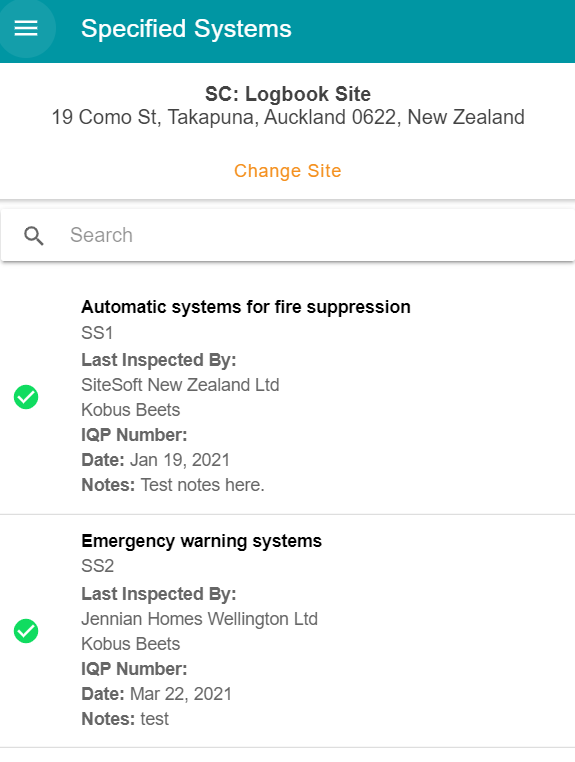 Once licked on, go to the bottom of the screen and click the orange Log Inspection prompt.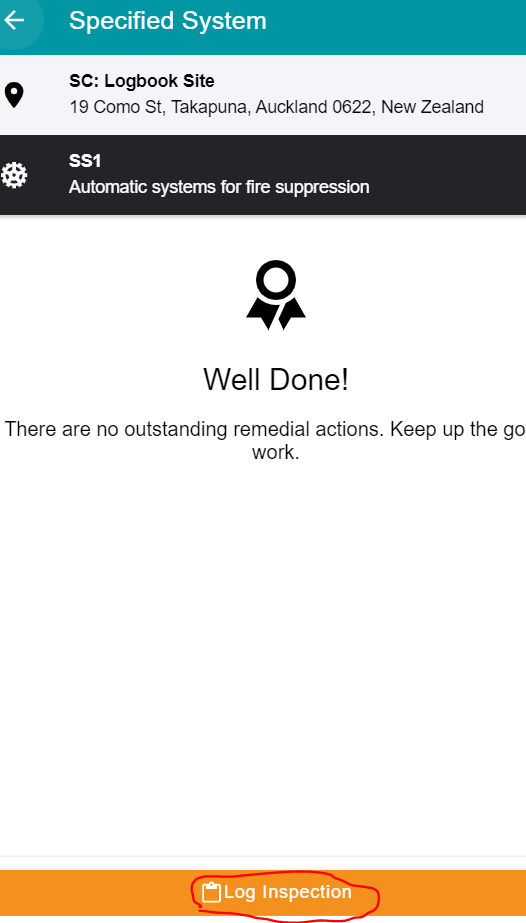 Enter the testing / inspection description in the provided text field.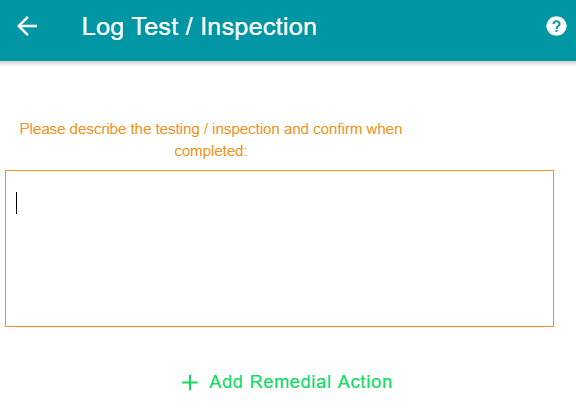 If any remedial actions are required, tap the Add Remedial Action button. This will expand the form where you can enter the remedial actions in additional text fields and upload any associated files (photos, videos, documents etc.)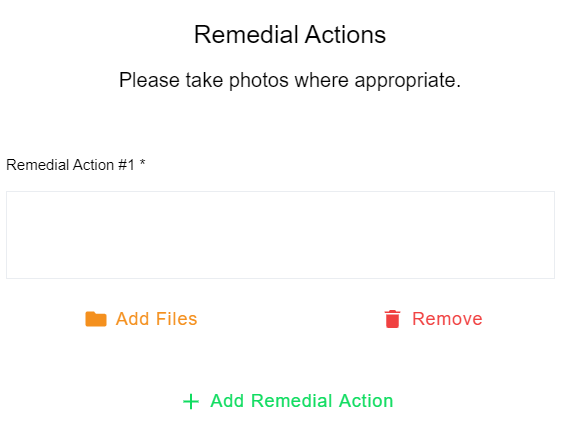 When you are done entering all of the information, you can either add another Remedial Action or press the complete inspection button to record the inspection log.

Your inspection log will be recorded and be viewable on the BC (Building Compliance) Group admin portal.
For any SiteConnect issues or questions, please contact us at support@sitesoft.com or call us on 0800 748 763.