How to conduct an audit through the SiteConnect Mobile App
Learn how to conduct Site Audits set up by your employer through the SiteConnect mobile app
Also please see:
How to set up an Audit Template
In the SiteConnect mobile app, go to the Dashboard and select the appropriate site.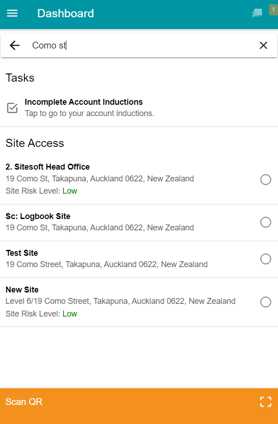 Once you are in the site, click the Create prompt in the upper right hand corner and select Site Audits.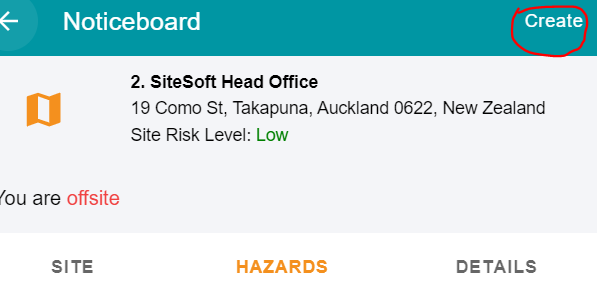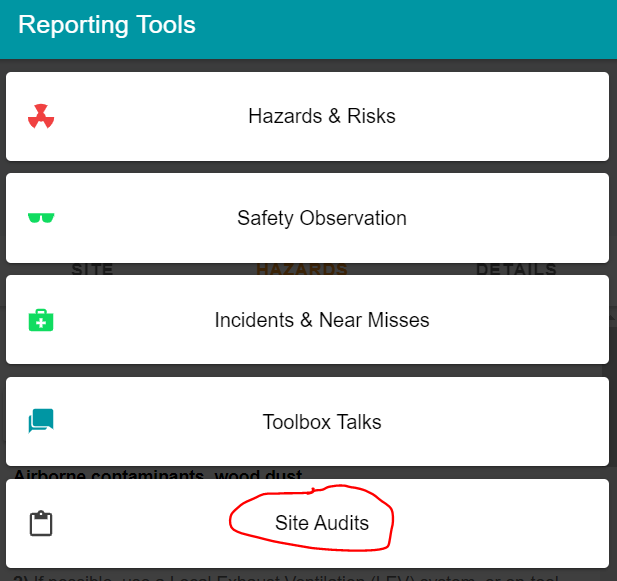 From there, a list of possible Audits will appear. Click the audit you wish to conduct which will then be ticked and then click Select on the upper right hand corner.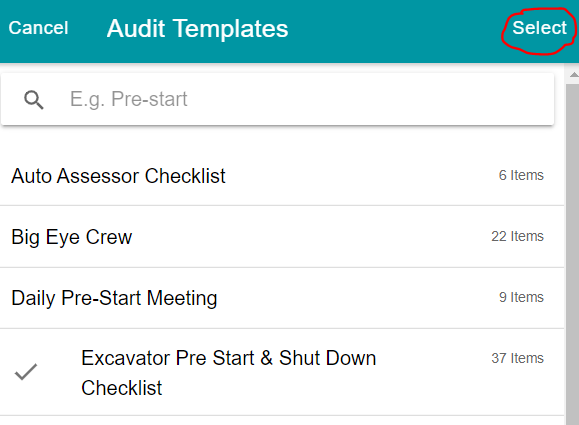 You then be able to answer the questions presented and conduct the audit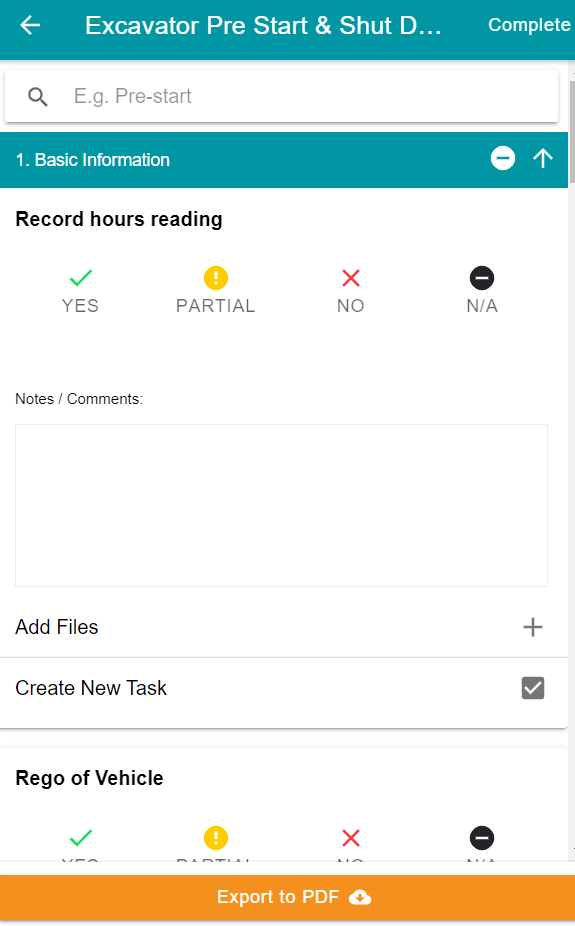 If you need any further help or have any questions please contact the support team by email support@sitesoft.com or Ph: 0800 748 763