Learn how to complete the Covid-19 Declarations on the Mobile App
When the Covid-19 Module is enabled by the Premium account holder you will see the below Sign In Declaration when you sign into site.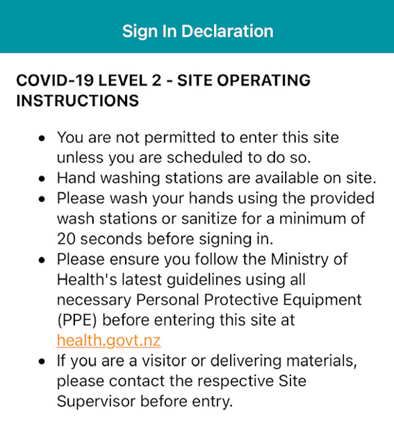 You will then need to:
Optionally record where you were prior to arriving on site
Answer the question 'Do you have cold or flu symptoms?'
Toggle on the declaration button to declare that you will adhere to the sign in declaration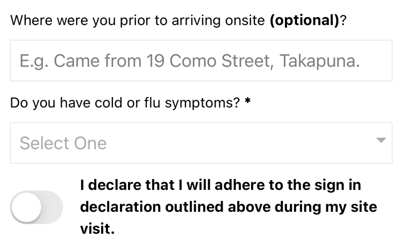 Once the button has been toggled on click on Save to access the site information

If you chose Yes to the cold or flu symptoms questions you will receive the below notification - DO NOT COME ON SITE.

When signing out the below Sign Out declaration will appear
You can then:
Optionally record where you are heading to next
Toggle on the declaration button to declare that you will adhere to the sign out declaration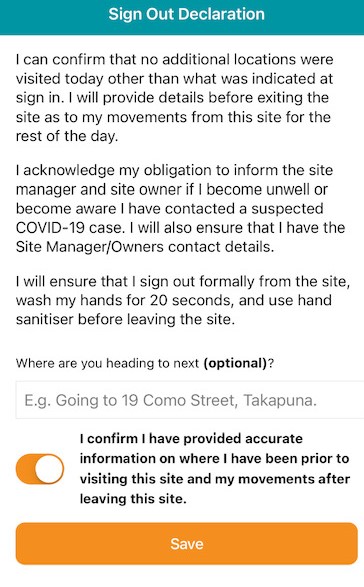 Once you click on Save you will be signed out of site
For any SiteConnect issues or questions, please contact us at support@sitesoft.com or call us on 0800 748 763