In this article you will learn how to complete a remedial action.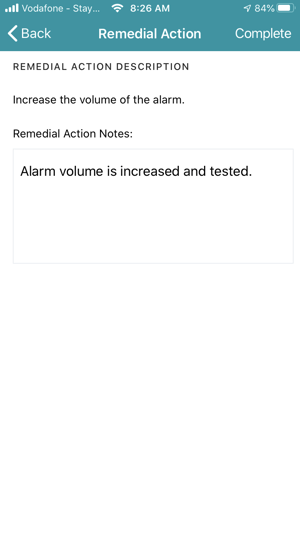 When you tap on an outstanding remedial action, you will be presented with a form where you can view details about the remedial action.
You will see the remedial action notes along with any uploaded files (photos, videos, documents etc.).
Enter your notes in the provided text field. Enter as much detail as possible before tapping the complete button.
When you are done, tap the complete button to mark the remedial action as complete. The remedial action will disappear from the list of outstanding remedial actions and will no longer be editable.
For any SiteConnect issues or questions, please contact us at support@sitesoft.com or call us on 0800 748 763.