When you are logged into your SiteConnect account, you will first see the dashboard. The dashboard will show you all sites you have access to as well as any tasks or inductions that are assigned to you.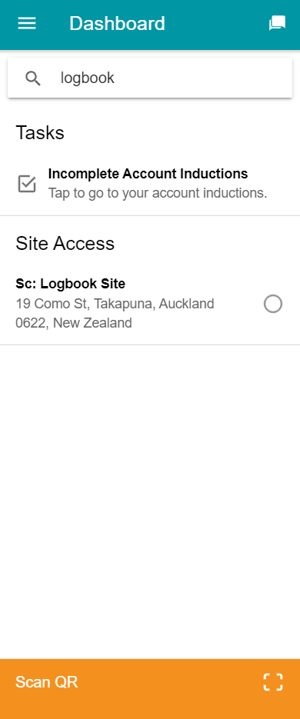 When you arrive onsite, make sure to sign into the site using either the automatic GPS sign-in or sign in by scanning the SiteConnect QR code that can be found onsite.
Please see here for more information on how to do this successfully.
Please check in with the site manager or receptionist on how to sign into the site as some require GPS sign-ins and others QR code sign-ins. You can also refer to our GPS and App permission troubleshooting and how to complete the site sign-in acknowledgement guides for detailed instructions on how to sign into sites.
If you are onsite, the circle icon to the right of the site will be green. Tap on the site you want to open.
You will be taken to the site noticeboard where you will be able to access all site related information including Key staff and Onsite Users, Hazards and any communal Noticeboard messages by clicking the three below tabs.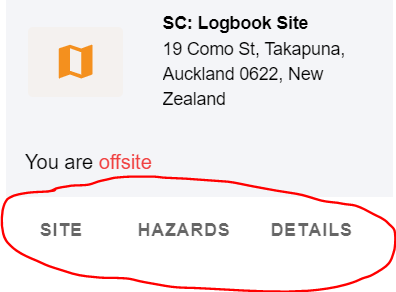 For any SiteConnect issues or questions, please contact us at support@sitesoft.com or call us on 0800 748 763.