Here you will learn how to complete Tasks using the new SiteConnect mobile App
To complete a task and see all tasks that have been assigned to you within SiteConnect, log into the app using your Username and Password which will direct you straight to the Home page.
From here you will be able to see the Tasks dropdown list which will all show all the Tasks that have been assigned to you.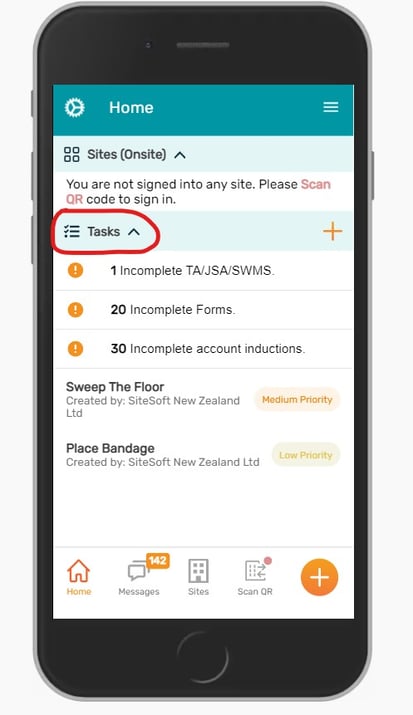 The Tasks dropdown will also show any TA/JSA/SWMS, Forms and account inductions that you have yet to complete in your account.
To complete a Task, just click on the Task to being up more details about that Task.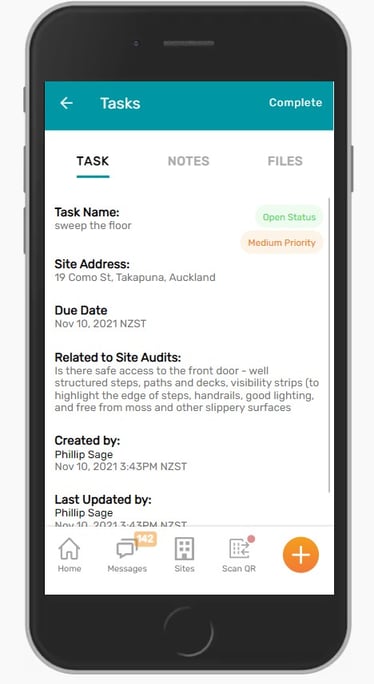 You can also click on Notes to bring up any additional notes that have been added. You can also add any notes yourself to the Task by clicking the Add New Note prompt.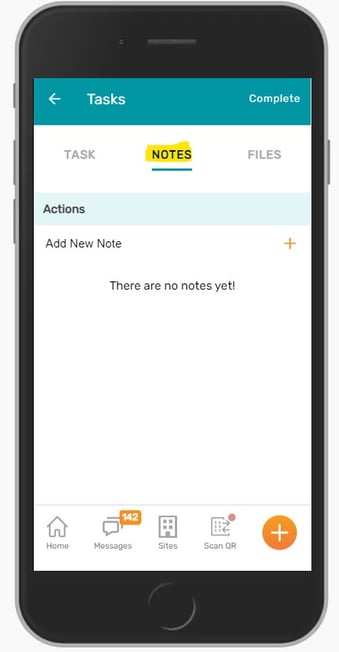 You can also view any Files (images etc.) related to the Task by clicking Files up the top. Again, you can also add new Files by clicking the Add Files prompt.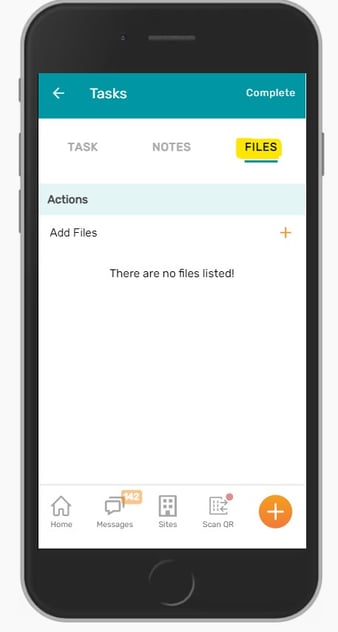 To finalise and complete the Task (once you have added any necessary notes/files) you will need to click Complete in the upper right hand corner.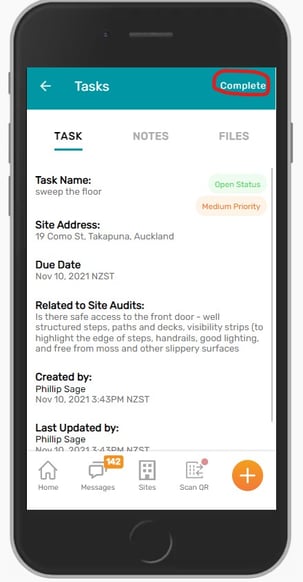 You will then see a Confirmation dialog box. Click Yes to confirm your completion of the Task.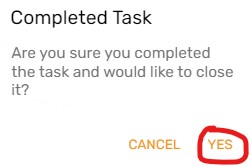 Once this is done, you will receive a message stating you have successfully completed the Task and the person who assigned the Task to you will also receive a notification stating that this has been done. You will also be redirected back to your Home page.
The task you have completed will also disappear from your Task list in the Home page.
If you need any help with specific applications of this feature then please do not hesitate to contact us on support@sitesoft.com or phone us on 0800 748 763