How to access your Inductions via the mobile app
Learn how to access your inductions
When you open one of your sites for you will enter the Dashboard. From here you see any incomplete Tasks which will include your inductions.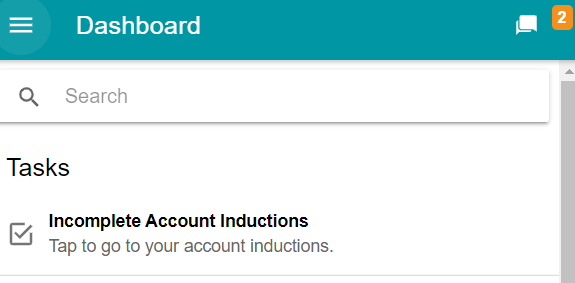 Click on the Task to complete it. You should then see a list of the inductions you need to complete.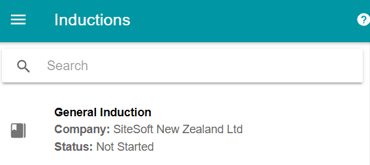 You can also click the three horizontal lines in the upper right hand corner , then click Inductions to bring up this list.

For any SiteConnect issues or questions, please contact us at support@sitesoft.com or call us on 0800 748 763.